Paul Gunstone Mechanical Services Ltd
Welcome To The Home Of Quality Servicing & Repairs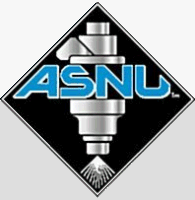 Automotive Test & Diagnosis
Many people will know or will have heard of our good
reputation for automotive diagnostics. We have always
invested heavily in the latest diagnostic equipment &
software packages. Generic scan tools, dealer level scan
tools, dealer diagnostic systems, oscilloscopes, engine
analysers & multigas emission analysers complete our
intinary of high grade diagnostic tools. Petrol, Diesel &
even Hybrid vehicles are all able to be tested & repaired
by our staff. We also have a good network of diesel
specialists that help us with more complex test & repair
of diesel injectors & diesel pumps. If you are in need of
a diagnostic repair or even advice, please feel free to
give us a call on 01761 453423
Petrol Injector Testing & Servicing
We are registered service agents for ASNu UK, the largest
manufacturer & stockist of petrol injector test equipment
& spare parts in the united kingdom. Whether traditional
petrol injection, high pressure GDI systems or the very
latest piezo systems, we can test them. Using the latest
ASNU test bench, we can quickly determin the condition
of upto 8 petrol injectors at one time. unfortunately the
piezo style injectors need to be sent to ASNU's factory
by us as these injectors require a unique test method,
using their own specialist injector test platform. injector
servicing can cure many poor running faults including:
Poor starting, misfires, hesitation & high emissions
Autologic
Autologic is one of the most powerful aftermarket diagnostic test platforms available to the automotive industry. Currently, we use
the Autologic test platform for: BMW, Mini, Volkswagen, Audi, Seat, Skoda, Mercedes, Smart, Porsche, Peugeot, Citroen, Renault, Dacia, Jaguar, Landrover, Volvo & Ford. This tool enables us to compete
with the main dealers for specialist work, such as replacement keys,
replacement of ECU units, specialist coding, configurations & even
ECU software updates to the latest version. Autologic also support
us with a good team of fully trained technicians via a telephone
technical helpline, so if we require any assistance with a certain
job, they are only a phone call away!
FSA Engine Analyser
One of our largest diagnostic machines, is the FSA720 engine analyser with
built in petrol & diesel emissions tester. This machine is without doubt, one of
the most power analysers available to the motor industry. This machine runs
by means of a specialist software package, designed & distributed by one of
the largest suppliers of automotive components in the world. They produce
this software with pre-defined test plans that help us to accurately test many
of todays modern automotive components. The built in petrol & diesel emission
analyser helps us to ensure that your vehicle is running to perfection, not only
for you, but also to meet the legal emission regulations! A print out of the test
results is also available to the customer for them to keep safe.
Basic Fault Diagnostic charges: We provide a fault code reading service for those looking for a diagnosis
of a specific vehicle fault(s). We will provide a code read, print out of the fault(s) found & 30 minutes
of our time devoted to a basic diagnosis, All for £48.00 inc vat. If however you choose to give us the
opportunity to repair your vehicle, then we will adjust the final invoice to waive this initial cost...............
Engine Management ABS/ESP Airbag Comfort Accessories Climate Control