Paul Gunstone Mechanical Services Ltd
Welcome To The Home Of Quality Servicing & Repairs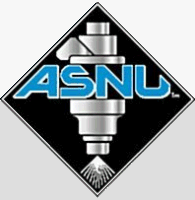 Free-Fitting On All Bosch Wiper Blades!
We keep a comprehensive stock of Bosch wiper blades at all
times. Recently, we have just taken delivery of the very latest
Bosch Aerotwin Retrofit blade. These blades are the same as
fitted to all the latest production vehicles, but are available to
fit many older vehicles, manufactured as far back as 1995 or
even earlier! Our prices are very competitive & are usually far
cheaper that the local "We Fit" outlets. We also fit all of our
Bosch blades free of charge, so there are no hidden extras!
10% Off Rotating Electrics!
Yes that's right. This winter we will discount any
starter motor or alternator fitted by us, to your
vehicle, with a 10% discount! Offer is open until
March 2019. Please do not hesitate to give us a
call on: 01761 453423 for more details or for a
no obligation quotation.....
FREE Battery Testing!
Yes thats right! Drop in for a FREE battery
test. We test using the very latest Yuasa
systems tester.This tester gives an instant
result & we then fit a test sticker to the
battery & a mirror hanger inside the vehicle.