Paul Gunstone Mechanical Services Ltd
Welcome To The Home Of Quality Servicing & Repairs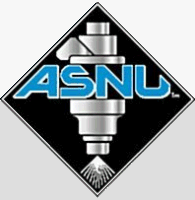 All our technicians are fully trained & have been awarded at least
the IMI Level 3 Hybrid & Electric Vehicle qualification. We are also
required to keep up our knowledge on the various changes that
are happening in the electrically propelled vehicle industry. We
are fully equipped with all the correct PPE equipment that is a
requirement to correctly work on these high voltage systems. If a
High Voltage vehicle is being worked on in a workshop, then they
need to be segregated from others in the area by way of bollards,
chains & signage. This may seem a little excessive, but when you
are dealing with high voltages in excess of 600 volts & current at
200 amps, then there is no margin for error. The future of the
motor vehicle is changing at a very rapid pace & we as a business
need to move with it. You can rest assured that your Hybrid or EV
vehicle will be in the safest of hands when it is being looked after
by us in our fully equipped workshop.

A Battery Electric Vehicle is a fully electric vehicle, meaning the only source of power is via a rechargeable battery. They do not have the traditional combustion engine and therefore the design flexibility is increased as the usual constraints do not exist, the battery for instance powering the vehicle can be spread across the floor which improves traditional weight distribution. One of the first things you will notice is the quietness of driving a BEV versus the usual petrol or diesel engine. It's only the noise from wind resistance and directly from the tyres that you are likely to hear and is a culture shock in the early stages of switching directly into a BEV or taking a test drive, but it soon becomes the norm. Driving an electric car is also very straight forward as most come with automatic gearboxes and regenerative brakes slow the car when you lift off the throttle to help replenish the battery. Consequently, you are often driving using one pedal at medium speeds, although standard braking via the dedicated pedal is always available as required. Range is a key factor in deciding upon whether to make the switch to electric and what type of electric vehicle suits your needs. Typically, BEV models range from 100-300 miles and vary greatly by model and size.
A PHEV vehicle contains both a medium sized electric battery which powers the engine and an accompanying petrol or diesel powered engine. The "Plug-in" description is crucial because it refers to the need to plug the car into a suitable charging point to replenish the battery. The PHEV option is a step towards a full electric BEV vehicle but still maintains some of the traditional benefits of a petrol or diesel car, and as a result has its own considerations to determine if this is a suitable option for you. The battery in a PHEV is much smaller so is the range available to drive using just the electric battery. Typically, these vehicles can travel between 10-50 miles via the electric engine, which does vary significantly by manufacturer and model. Once the electric power has been used then the traditional petrol or diesel engine takes over and operates in the usual manner whilst fuel is available. For short trips it may be possible to undertake this solely using the battery power, however specific model range will vary by manufacturer. The options available for PHEV are growing and are usually model extensions from existing models as manufacturers make more of their core models available in various PHEV options. The choice on whether to consider a PHEV or jump to an electric only BEV vehicle depends on your driving and lifestyle requirements. A PHEV vehicle is often seen as the first step in the electric journey and provide the safety net of the traditional engine in support, but for many embracing the full electric future and the benefits that come with that is a clear preference.
A HEV (Hybrid Electric Vehicle) by the absence of the Plug-In term has an electric battery which in part, selectively powers the engine, but it is not possible or required to recharge this via an external power supply. Also known as Self-Charging Hybrid cars, they use the electric battery up to 15-20mph and then the combustion engine (petrol or diesel) takes over. The combustion engine can then power the generator while cruising, which produces electricity and stores/recycles it in the batteries for later use. Hybrid models are becoming more standard extensions of manufacturers existing model and engine range due to their benefits, and we will see more added to the model ranges. Another term also exists which is related to hybrid vehicles, this is MHEV (Mild Hybrid Electric Vehicle). This is similar to a HEV vehicle with a very small battery that recharges itself but does not actually propel the car. Instead, it helps to power various assist systems such as "start stop functionality" and cruising without the accelerator at certain speeds.
IMI TechSafe is professional recognition within the IMI Professional Register. It identifies a member's professionalism and safe working practice in the field of electric vehicles (EV) and other safety-critical vehicle systems such as Autonomous or Advanced Driver Assistance Systems (ADAS). As well as proof of competence through the achievement of nationally recognised qualifications or IMI accreditations, having IMI TechSafe recognition means that the member keeps up to date through mandatory requirements for continuous professional development (CPD). These CPD requirements are decided and agreed upon by an IMI industry Sector Advisory Group and are reviewed on a regular basis.
We are members of the IMI Techsafe scheme:
Servicing & Repairs of Hybrid or EV Vehicles