Paul Gunstone Mechanical Services Ltd
Welcome To The Home Of Quality Servicing & Repairs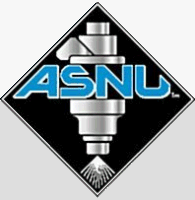 Looking for a fixed price service?
We offer three tiers of fixed price servicing:
​
Bronze Service: (Using CASTROL engine oils)
(For well maintained, low mileage vehicles).
This service covers 31 checks, including an oil and filter change and
a general health check of the main components of your vehicle.
​
​
​
Silver Service: (Using CASTROL engine oils)
(Every 12000 miles or 12 months)
A comprehensive service with 49 checks. It includes the replacement
of the engine oil, oil filter, air filter and pollen filter and an extensive
range of checks to ensure optimum running of your vehicle.
​
Gold Service: (Using CASTROL engine oils)
(Every 24000 miles or 24 months).
A comprehensive service covering everything included in the silver
service above and also items that are regularly recommended for
replacement every 24 months.
Manufacturer's Service?
If your vehicle is still covered by the manufacturer's warranty, then we advise you
to have it serviced in line with the manufacturer's specified service schedule. We
have access to these schedules & can tailor a service to meet the requirements of
a certain vehicle manufacturer. To validate such a service, we will only use genuine
dealer service parts & their recommended lubricants. Please don't hesitate to call
us any time to discuss ANY of your servicing requirements. (We only use CASTROL
or OE SUPPLIED engine oils when carrying out a dealer service).
Revive Turbo Cleaning System:
Poor performance? Overboost? Underboost, or maybe engine
malfunction lamp on? Then maybe your vehicles turbo charger
has become contaminated with deposits & requires cleaning.
We offer a solution for this problem. Revive turbo cleaner is a
unique cleaning system that removes the carbon deposits that
can cause a turbo charger not to work correctly or even fail!
We can clean your vehicles turbo charger for just £79.99+vat,
which is just a small price to pay for your piece of mind.
Vehicle A/C Servicing
Using the latest Snap-On KoolKare fully automatic R134a &
R1234yf, dual gas A/C servicing station, we are able to service,
test or repair your vehicle's A/C system. All our technicians are
fully IMI certificated in the correct use & handling of our A/C
equipment & it's sundries. We also use high tech oxygen free
nitrogen test equipment for locating A/C system leaks. Many
vehicle owners overlook the servicing of their vehicle's A/C
systems. Do you know that many manufacturers recommend
that their vehicle A/C systems are serviced once every 2 years?
Many claim that the average depletion of their A/C systems gas
is in the region of 10% per year. Older vehicle? Hybrid? 2016 &
later vehicle? We can accommodate your A/C servicing needs.
Why not give us a call today on 01761 453423 for a competitive
quotation, you may be pleasantly surprised......