Paul Gunstone Mechanical Services Ltd
Welcome To The Home Of Quality Servicing & Repairs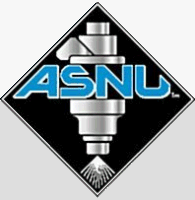 We Are Your Local Servicesure Autocentre
In November 2018 we became a member of the
Servicesure group of garages. Becoming a member
of this group, enables us to offer our customers
some fantastic deals & services, as well as offering
ourselves some fantastic support & services as well.
There will also be various group offers & services
available to our customers at various times during
the coming years. One such offer is the Brake Sure
"Brakes for Life" program, details of which can be
found below. Please keep visiting this web page for
details of all new services & offers that will become
available at different times during the coming years!
​
Servicesure - Brake Sure Program
Brake Sure's 'Brakes For Life' program offers our
customers the opportunity to take advantage of the
'Free Replacement For Life' brake pad scheme. How
does this work? It's quite simple really. Just opt to
have your brake discs & pads replaced together, with
a set of Delphi brakes (if available for your vehicle)
& we will guarantee your brake pads for the length
of time that you own that vehicle. That's right, FREE
brake pads for the time you own your vehicle! All
you pay for is the labour, the brake pads come free
of charge! To take advantage of this scheme, or for
more information, give us a call on: 01761 453423
​ (Terms & Conditions apply & are available on request)
​
Servicesure - Battery Sure Program
​
Servicesure's Battery Sure program offers all
our customers the option of a FREE battery
test & report when they visit our workshop.
Using the very latest Yuasa battery testing equipment, we can now test & report on the
condition of any type of vehicle battery. After
testing the battery, we fit a "Battery Tested"
sticker to the battery & place a mirror hanger
inside the vehicle, informing the customer of
the state of charge & condition of their battery.
What if the battery fails? We keep a good stock
of Yuasa batteries at all times & have access to
all others from our local Yuasa suppliers.
​